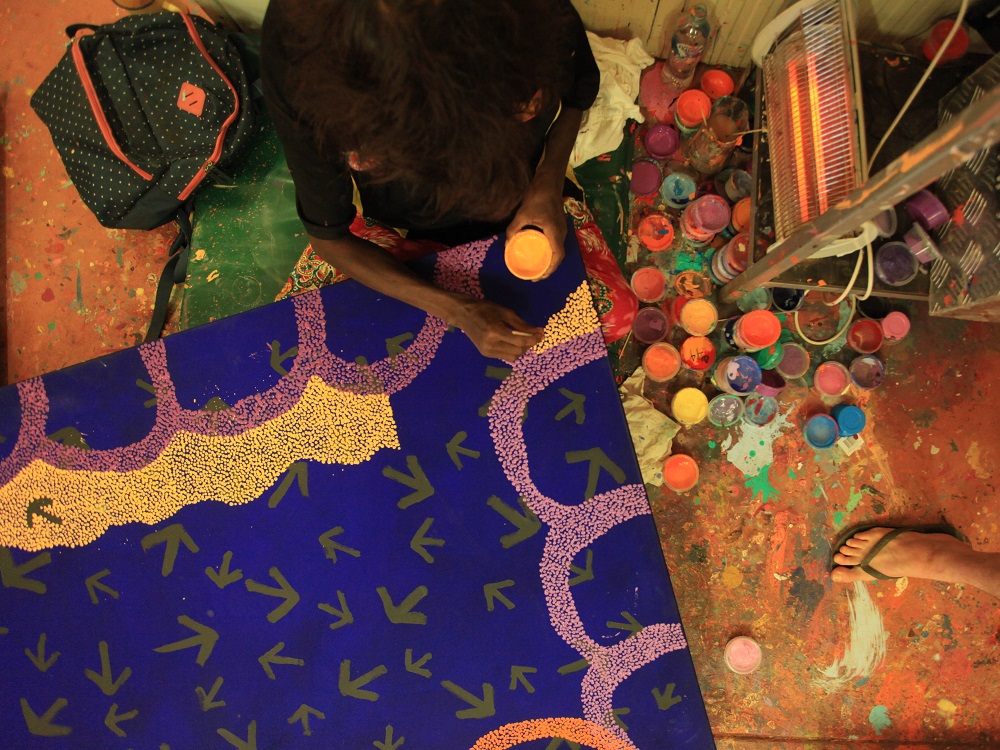 10 Jul

Solo-exhibition Margaret Nangala Gallagher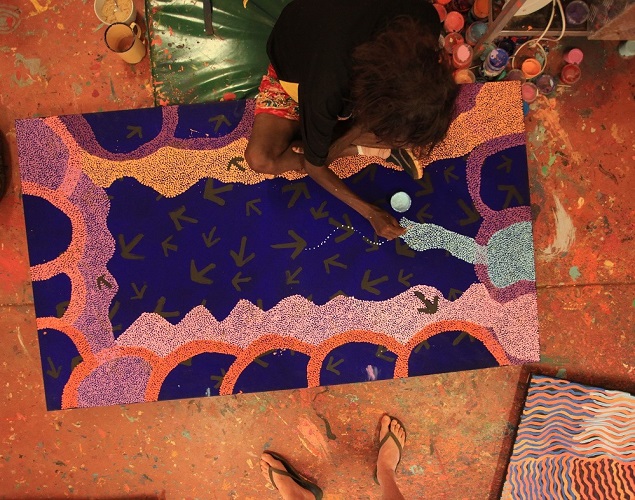 Dancing Jukurrpa is a solo-exhibition from Margaret Nangala Gallagher from Warlukurlangu Artists.
In our new solo-exhibition Dancing Jukurrpa from Margaret Nangala Gallagher the emu is the star of the show. This, to Aboriginal people so important bird, plays a main role in many Dreamtime-stories. The bird and its eggs are a vital source of nutrition and for that reason it features in Central-Australian songs, dances, ceremonies and paintings. In Margaret Nangala Gallagher's traditional work we can, for example, see the emu's footprints (wirliya) while searching for food and water in the Yuendumu region.
Exhibition starts on the 26th of October and runs till the 30st of November online and in our gallery in Rotterdam the Netherlands.