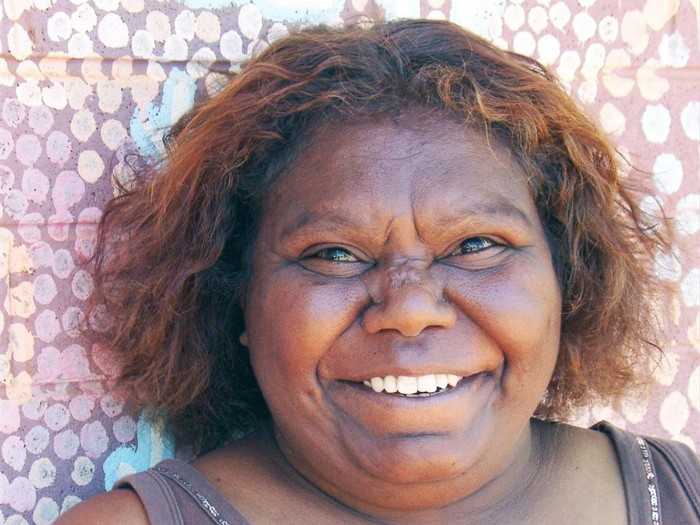 17 May

Ruth Nungarrayi Spencer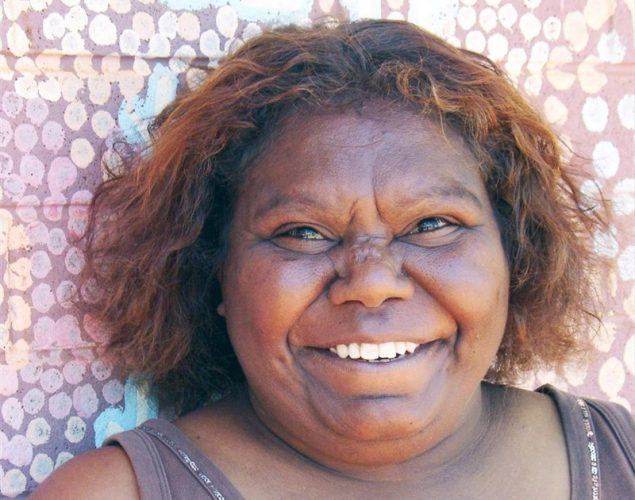 Ruth Nungarrayi Spencer was born in Alice Springs Hospital, the closest hospital to Yuendumu, a remote Aboriginal community located 290 kms north-west of Alice Springs in the NT of Australia.
She has grown up most of her life in Yuendumu. First attending the local school in Yuendumu then moving to Alice Springs where she attended Alice Springs High School. Further studies gave her qualifications to work in administrative work. Ruth has held a number of administrative positions since leaving school. For 13 years she worked with the Community Development Employment Project (CDEP) in Lajamanu before transferring to the Yuendumu Administration Office. She has also worked for Warlpiri Media, CDEP Council, and the Yuendumu Library and is presently working for the Shire Council.
She is now married to Raymond Robert Pluto and they have one young son, Korie. Ruth has been painting with Warlukurlangu Artists Aboriginal Corporation, an Aboriginal owned and governed art centre located in Yuendumu, since she was a teenager. Her grandfather and grandmother told her the stories of her Jukurrpa (Dreaming) but it was Daisy Napanangka Nelson (1930 – 2001) who also painted with Warlukurlangu Artists, Ruth's Number two Grandmother or Big Sister (Wendy and Alma Sims) who taught her Yanjirlpirri Jukurpa (Star Dreaming) painting. Ruth often travels and visits family in Lajamanu, Balgo, and Kalkaringi. Aside from painting, Ruth enjoys playing basketball and softball.