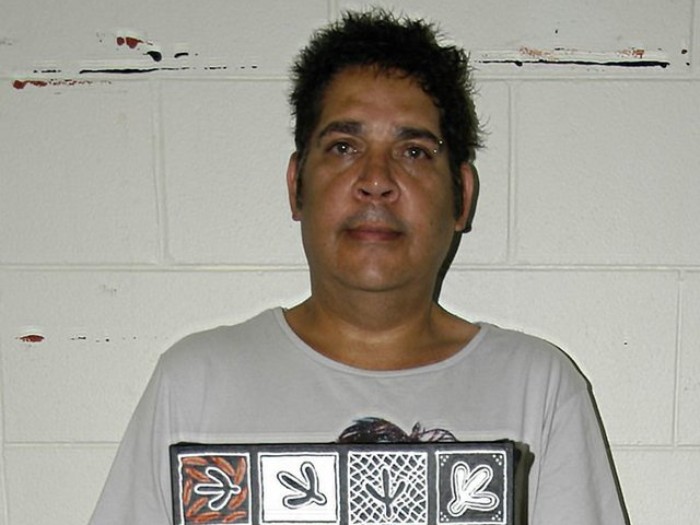 11 May

Peter Overs
Peter Overs was born in Brisbane in 1976. A Kamilaroi man, his home country is Dirranbandi in South-West Queensland.
Growing up, Peter had continual exposure to his country with hunting trips, fishing and story-telling of his people's traditional ways.
This ongoing exposure to and connection with his culture saw him join a group of 26 young men who became the first Kamilaroi to be formally initiated into tribal ways for around 100 years. As part of that process, Peter took the traditional name of Dhinawan or Emu.
Peter primarily paints his people's Emu Dreaming Story which relates to the balance and order of the universe. In the story, the emu eats the quandong fruit and the seeds get stuck in its feet and beak. As the emus move around the countryside they disperse the seed and new quandong fruit regenerate.
Peter's started to paint over 25 years ago and he has taken inspiration from Dorothy Napangardi, Walala Tjapaltjarri and Ronnie Tjampitjinpa. It was their works and encouragement that saw him develop his own unique style that he continues to explore today.
Peter currently lives in Alice Springs.