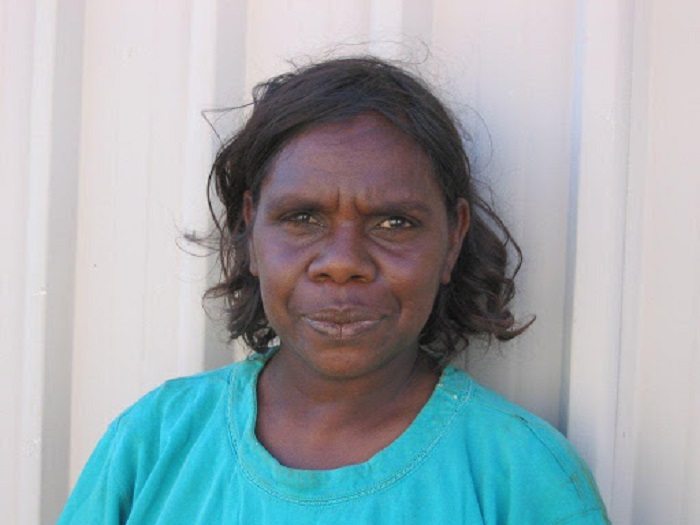 14 Feb

Maggie Bird Mpetyane
Maggie Bird is the eldest daughter of Paddy and Eileen Bird of Mulga Bore and granddaughter to well-known painter Ada Bird Petyarre.
Maggie used to work as a teacher's assistant at Akaye School for young children. She enjoyed teaching reading, maths and the English language to the children.
Maggie also enjoys painting with her large family community at Utopia, as well as hunting for sugar bags, honey ants, goanna and kangaroos.