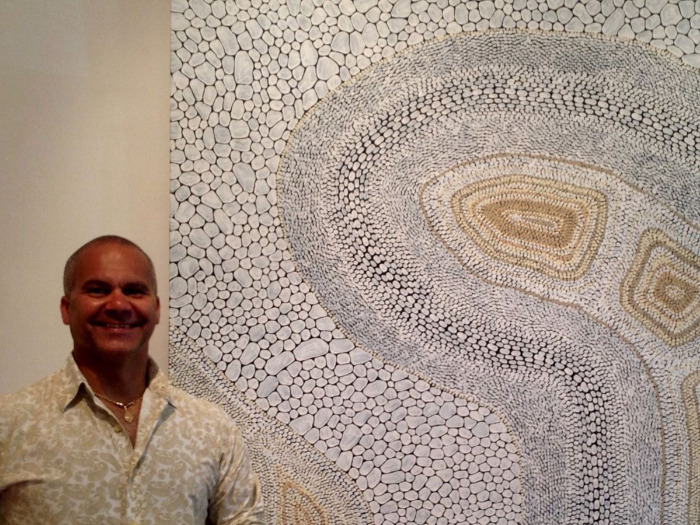 20 Mar

Kurun Warun
I (Kurun Warun) had my first exhibition, alongside my mother when I was 8 years old. In my later years, I developed my own style using the inspiration of the natural elements that surrounded me.
Elements such as slow-moving rivers, the stones underneath them, and the eels that swim through them. The dust of the earth. The sea and the creatures that swim in it.
My aboriginal dot paintings have a traditional meaning, which is not always immediately noticed, but within the colours, lines, and space, you can see an underlying story. My use of contrasts are done so that the overall piece is left striking but peaceful.
Being a family man, my paintings tell stories of my childhood and of my own children.
My mother came from the Framlingham Mission near Warnambool, and this is the mission my relative Archie Roach sang about. My mother was the one who trained and inspired me to be an artist. This means a lot to me, and that's why I love teaching my children.
I appreciate my heritage, and I am privileged to be the fifth generation from the Truganini Queen of Tasmania.
My work has caught international interest and has become collectables for people diverse as Oprah and the Prince of Saudi Arabia.
While my main work is now painting, I also like playing the didgeridoo and dancing. I have performed for many people around the world and international guests.
Overall I love and appreciate my family and the natural world around me. This is shared in my artwork.