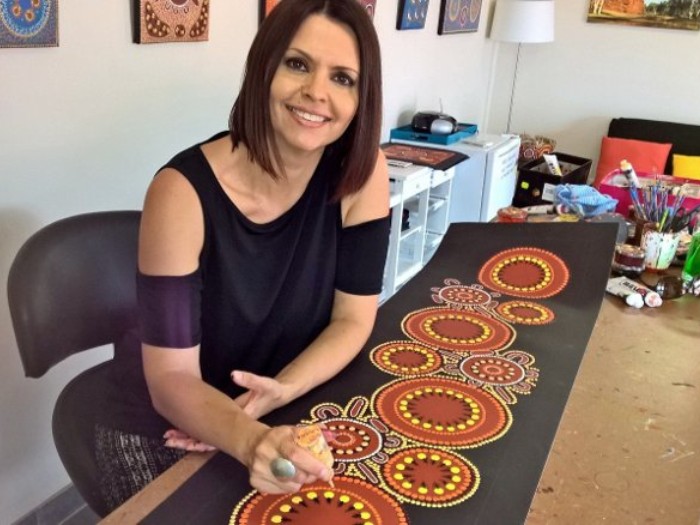 09 Jan

Kathleen Buzzacott




Country
Northern Territory
Kathleen is an artist, a jewellery designer and a creator and born in Alice Springs.
She began making jewellery six years ago after her aunt gave her some bush seeds.
Observing how Aboriginal jewellery from Central Australia was made, she decided to add a modern touch to the age old tradition. The result was contemporary wearable art and well received by people in Alice Springs as well as visitors to the region.
Kathleen is always developing new designs and strives to create one of a kind pieces. The colors used are a reflection of bush surrounding where she lives with her family. From the red desert sand to tiny purple flowers growing by the roadside, the colors of nature constantly inspire her.
The seeds used are sourced from the whol region of Central Australia, as well as Port Augusta in South Australia. Family show their support by providing a constant supply of gumnuts, iniuti, quandong and brown seeds. Which is very much appreciated, as seed collection can take many hours. In winter time Kathleen, her husband and two sons go out bush to collect ininti seeds that have fallen to the ground, it's exciting to get a billycan full. From all these seeds beautiful things are made.
Quote to Danielle & Michel
"I am happy to have met Danielle & Michel and to have them take some of my special creations to Holland. I hope you will love them as I do" Regards Kathy