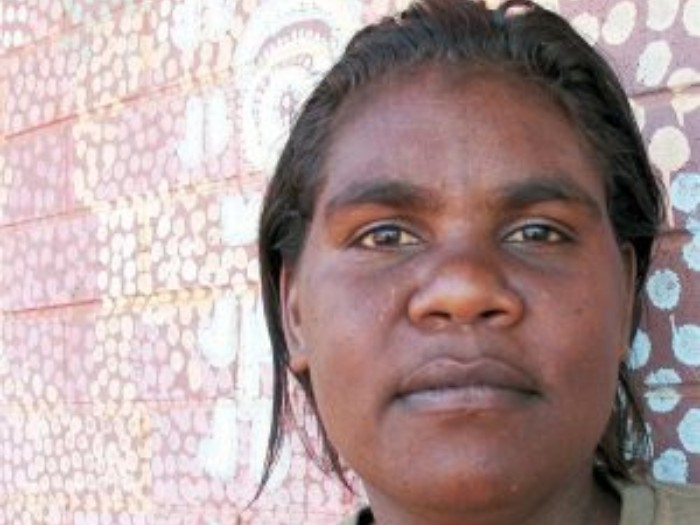 28 Apr

Kara Napangardi Ross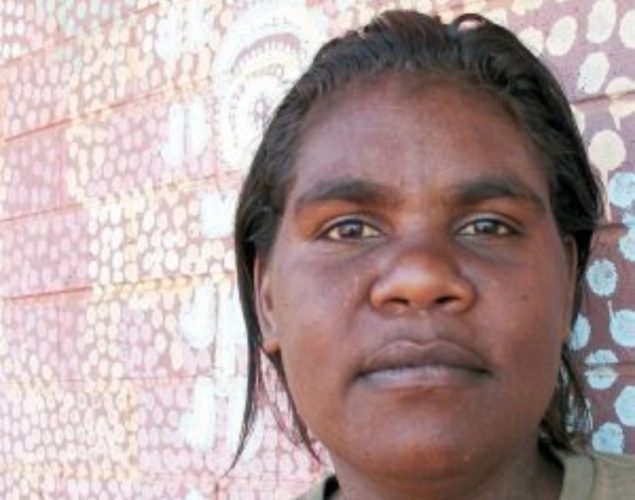 Kara Napangardi Ross was born in 1984, in Alice Springs hospital, the nearest hospital to Yuendumu, a remote Aboriginal community located 290 km north-west of Alice Springs in the NT of Australia.
She has lived in Yuendumu her whole life, attending the local school before studying at Yirara College in Alice Springs and then at Kormilda College in Darwin. After finishing school she returned to Yuendumu and married. She has two children a little girl Angie and a boy Terrence. Kara has been painting with Warlukurlangu Artists Aboriginal Corporation since 2002, an Aboriginal owned and governed art centre located in Yuendumu. She often visited her grandfather Jack Jakamarra Ross who is one of the founding artists for this cooperative. She would sit with him and watch him paint his dreaming stories which have been passed down to her. They include the Pamapardu (Flying Ant Dreaming) and Janganpa (Native Possum Dreaming). Apart from raising her two children and painting Kara also occasionally works at the local food store. Kara also often goes out hunting for traditional foods with her extended family members in the country around Yuendumu.