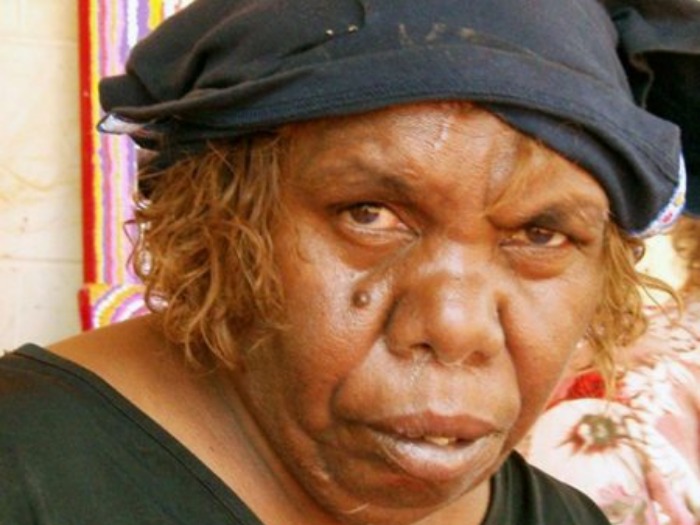 24 Jul

Gayle Napangardi Gibson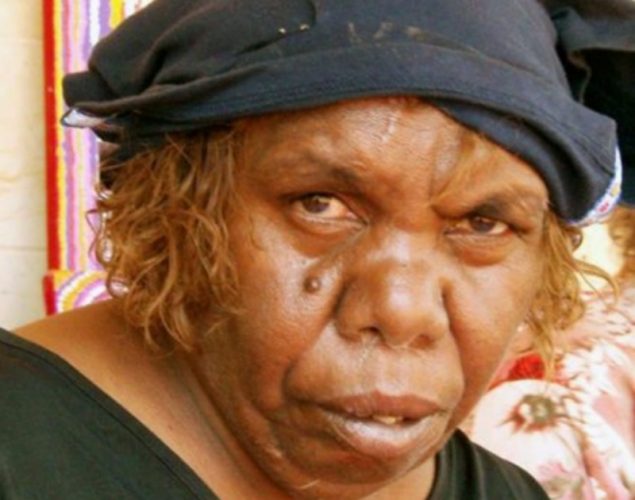 Gayle Napangardi Gibson was born in Yuendumu, a remote Aboriginal community located 290 kms north-west of Alice Springs in the NT of Australia.
Gayle attended the local school, where she loved studying English and playing sport. After finishing school she went to Batchelor College in Darwin where she trained to become a Teacher's Aid. Upon returning to Yuendumu she worked at the local school before moving to Nyirripi in 1980. She married Teddy Jakamarra Gibson and they have three daughters who are now grown up, 'One fellow and five grand children'. She has other family members living in Yuendumu and Lajamanu. Gayle has been painting with Warlukurlangu Artists Aboriginal Corporation, an Aboriginal owned and governed art centre located in Yuendumu since 2006. "I just came out one day, and the truck from Yuendumu was there delivering canvas and I decided I wanted to paint. " Gayle mainly paints her Mina Mina Jukurrpa (Mina Mina Dreaming) from her father's side. But "sometimes I do my mother's Dreaming and sometimes I paint patterns and designs." When Gayle's not painting or looking after her grandchildren she likes to hunt for Bush tucker.