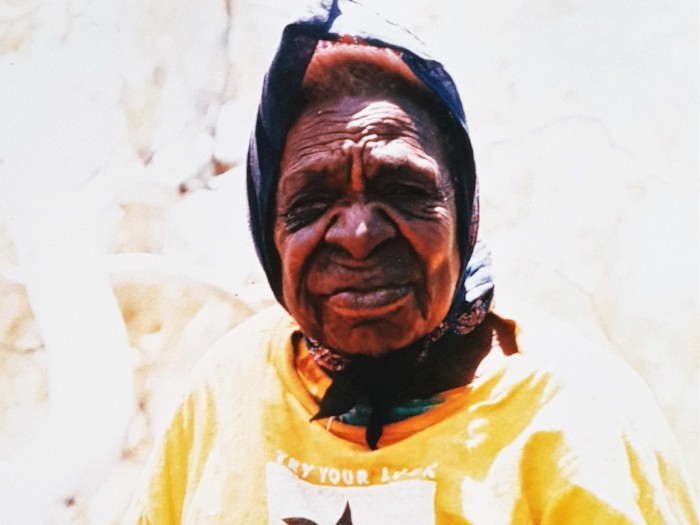 17 Apr

Emily Kame Kngwarreye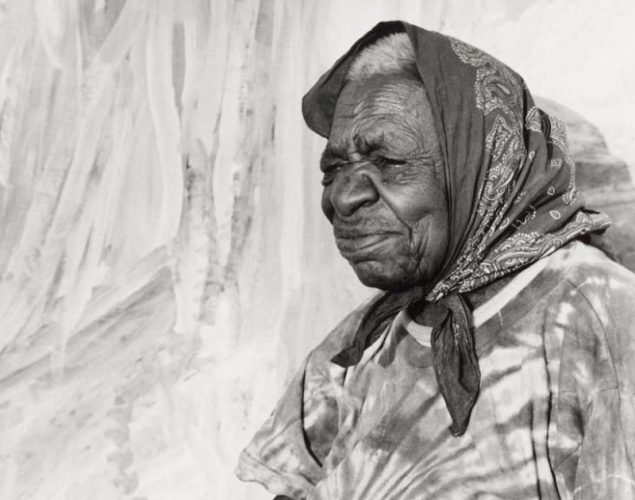 Emily Kame Kngwarreye is without a doubt the most famous female Aboriginal artist.
Emily Kame Kngwarreye was born around 1910 at Alhalkere (Soakage Bore). Emily is an Eastern Anmatyerre speaker and one of the senior artists of the Utopia-n Art Movement. She was adopted by Jacob Jones an important lawman in the Anmatyerre community and worked as a stock hand on pastoral properties in this area, showing her forceful independence. At this time women were only employed for domestic duties.
Emily, like many other women at Utopia moved into painting with acrylics during the summer of 1988-89 with 'A summer Project'. Emily moved happily into the new medium from her work in batik on silk as painting allowed her to explore techniques and vision with her artistic expression. Her painting reflects the layered transparency of batik, but her colour is translucent and has been built up through many touches of paint which overlap and meet to create an illusion of depth and movement.
Although her works relate to the modern art tradition, this resemblance is purely visual. The emphasis on Emily's paintings is on the spiritual meaning, based in the tradition of her people. At first she painted aspects of her culture that is sacred, falling foul of the tribal elders. That is when she moved into painting her culture as a whole. Though many Aboriginal paintings are focused on Dreamings, Emily chose to present a very broad picture of the land and how it supports their way of life. These images embrace the whole life story of myth, seeds, flowers, wind, sand and 'everything'.
"Whole lot, that's the whole lot. Awelye (my Dreamings), Alatyeye (pencil yam), Arkerrthe (mountain devil lizard), Ntange (grass seed), Tingu (a Dreamtime pup), Ankerre (emu), Intekwe (a favorite food of emus, a small plant), atnwerle (green bean), and Kame (yam seed). That's what I paint; the whole lot."
The form that these take in her paintings are lively and moving. Colours merge and change form to communicate a strong cosmological message. She has gone from particular subjects to show abstraction of her complete world, moving her beyond her cultural roots.
Emily is one of the most successful artists to come out of Utopia and is arguably amongst the most important Australian painters of the last decade. Emily, in her 80th year was described by the art collector, Michael Hollows, as being one of the most unusual and graphic of all Australia's renowned Aboriginal artists.
Her work is featured in all Australian state galleries and most reputable private collections in Australia, and is seen regularly in exhibitions and collections around the world. A host of solo exhibitions in the 90's has provided Emily with a significant plateau of fame, exceeding that of most Aboriginal artists of her time.
Emily's gift as an artist has touched many people but it was her personal presence that left the greatest impact. The Hollow family had the privilege of knowing Emily on a personal level, being able to watch her paint and talk to her about her own opinions of fame.
On the 2nd of September 1996 Emily passed away, a great loss to the art world and those people who knew her personally or through her paintings.
Highest price at auction – $2,100,000 including BP
Awards:
1992: Australian Artists Creative Fellowship
Major collections:
National Gallery of Australia, Canberra / National Gallery of Victoria, Melbourne / The Art Gallery of NSW, Sydney / Queensland Art Gallery, Brisbane / Art Gallery of South Australia, Adelaide / Art Gallery of Western Australia, Perth / Museum and Art Gallery of the Northern Territory, Darwin Parliament House Art Collection, Canberra / ATSIC Collection, Canberra The Araluen Centre of Arts and Entertainment, Alice Springs, NT / Powerhouse Museum, Sydney / Artbank, Sydney / Museum of Victoria, Melbourne / Campbelltown City Art Gallery, Sydney / Benalla Art Gallery, Victoria / University of New South Wales, Sydney / University of Sydney Union, Sydney / University of Wollongong Art Museum, NSW / University of New England, NSW / Victoria University of Technology, Melbourne / Flinders University Art Museum, Adelaide / Allen, Allen & Hemsley, Sydney BP Australia / Transfield Collection, Sydney / The Holmes a Court Collection, Heytesbury / Auckland City Art Gallery, New Zealand / The Kasumi Co. Collection, Japan / Kelton Foundation, Los Angeles, USA / K.L.M. Royal Dutch Airlines, Amsterdam, Holland / Chartwell Collection, New Zealand Donald Kahn Collection, Lowe Art Museum, University of Miami, USA / The Vatican Collection, Rome, Italy / Numerous significant private collections in Australia and overseas
Selected solo exhibitions:
1990: First solo exhibition, Utopia Art Sydney / 1990-97: Utopia Art Sydney 1990: Coventry Gallery, Sydney / 1990-93: Gallery Gabrielle Pizzi, Melbourne 1991, 93, 95: Hogarth Galleries, Sydney / 1991: Eastern Desert Art, Brisbane 1994: Rebecca Hossack Gallery, London / 1994, 96, 97:  Chapman Gallery, Canberra / 1995, 96: William Mora Galleries, Melbourne  / 1995, 97: DACOU Aboriginal Gallery, Adelaide / 1995: Parliament House,  Canberra / 1996: Philip Bacon Galleries, Brisbane / 1996: Framed Gallery, Darwin 1996: Niagara Galleries, Melbourne / 1997: Robert Steele Gallery, New York 1998-99: Major survey exhibition 'Emily Kame Kngwarreye "Alhalkere" Paintings from Utopia', Queensland Art Gallery; The Art Gallery of NSW; National / Gallery of Victoria
Selected Group Exhibitions:
1987: Utopia Women's Batik Group, in Australia and abroad / 1988: 'Contemporary Aboriginal Art', Utopia Art Sydney / 1988: 'A hanging Relationship', SH Ervin Gallery, Sydney / 1989: 'Art from Utopia', Austral Gallery, St Louis, USA / 1989: 'Mythscapes: Aboriginal Art of the Desert', National Gallery of Victoria, Melbourne / 1989: 'Aboriginal Art from Utopia',  Gallery Gabrielle Pizzi, Melbourne / 1990: 'Contemporary Aboriginal Art  from the Robert Holmes a Court Collection', travelling to Boston, USA; Minneapolis, USA; Oregon, USA; Missouri, USA; Art Gallery of NSW, Sydney 1991: 'Aboriginal Women's Exhibition', Art Gallery of NSW, Sydney / 1991: 'Through Women's Eyes', ATSIC travelling exhibition / 1993-94: 'Flash Pictures: by Aboriginal and Torres Strait Islander Artists', National Gallery of Australia, Canberra / 1993-94: travelling to numerous state and regional galleries in NSW, Queensland, Northern Territory, South Australia, Victoria and Tasmania / 1994: 'Power of the Land: Masterpieces of Aboriginal Art', National Gallery of Victoria, Melbourne / 1995: 'Place and Perception: New Acquisitions, Parliament House Art Collection', Parliament House, Canberra 1996: 'Dots', National Gallery of Victoria, Melbourne / 1996: 'Spirit and Place', Museum of Contemporary Art, Sydney / 1996: Eye of the Storm: Eight Contemporary Indigenous Australian Artists', National Gallery of Australia, Canberra / 1997: 'Fluent' Emily Kame Kngwarreye, Yvonne Koolmatrie, Judy Watson', Venice Biennale, Italy / 2009: Size Matters, Kate Owen Gallery, Sydney, NSW