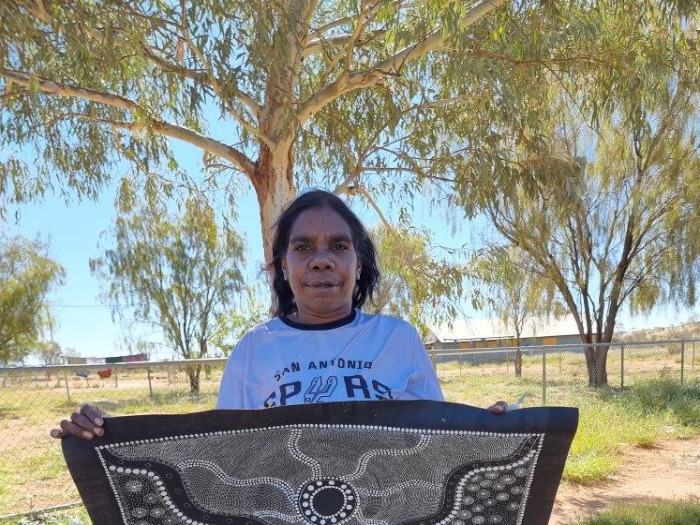 20 Mar

Reanelle Jurra Nungarrayi
Reanelle Jurrah is an exciting young artist from Willowra, a remote community 300kms North West of Alice Springs on the banks of the Lander River.
She is the niece of renowned artist Janet Long Nakamarra and her grandmother, Mary Ross is also a talented artist. She learnt to paint by watching her grandmother and aunty from a young age and her style is similar to both ladies.
Reanelle spends her time between Willowra and Alice Springs and lives with her Grandmother where they often sit and paint together.
An exceptionally talented young artist with an exciting career ahead of her.